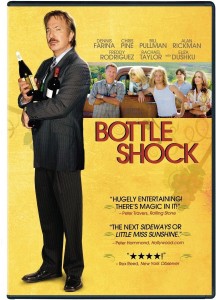 There is a winery in just about every state in the union.  But the state we think about most when it comes to wine production is the state of "California". They have produced some of the best wines not just in the country, but in the world. Did you see the movie "Bottle Shock?"  Well, it is a must see, especially if you have a passion for California Wines.  Briefly, it is about chardonnay wine produced by a California winery, Chateau Montelena.  On May 24, 1976, a wine tasting took place in Paris that changed the world's view of California wines forever.
The tasting was the pet project of Steven Spurrier, an English wine merchant, and owner of a wine shop and school in the center of Paris. He was intrigued by some of the California Cabernets and Chardonnays his students brought by the shop. Curious to see how these newcomers would fare against French wines made from the same kind of grapes, he arranged a blind wine tasting in celebration of the American Bicentennial activities in Paris. The French tasters chosen for the event had impeccable professional credentials. The French wines were First and other classified-growth red Bordeaux and white Burgundies. They were matched against California Cabernet Sauvignons and Chardonnays. The tasting was blind, with the identities of the wines concealed and the labels revealed only after the jury of nine tasters had voted its order of preference.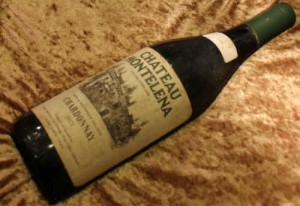 No one could have predicted that the 1973 Stag's Leap Wine Cellars S.L.V. Cabernet Sauvignon – the first vintage produced with grapes from vines a mere three years old – was judged the best. The Cabernet had bested four top-ranked Bordeaux, including first-growths Château Mouton-Rothschild and Château Haut-Brion. The 1973 Chateau Montelena Chardonnay from California bested its French counterparts.
That was it, California Wines, as good as the best.  Since 1973 California wines have received worldwide recognition.
By: Rosa L. McArthur